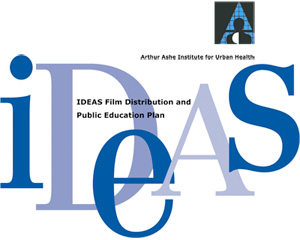 Challenge: Arthur Ashe Institute for Urban Health commissioned a film about Dr. Deas, an inspirational African-American Brooklyn doctor, to encourage youth of color towards careers in health care. Needing a public engagement campaign, AAIUH retained Amdur Spitz & Associates to develop an outreach program for the film that engages youth, and creates awareness of pathways towards a career in health professions.
Activities:
Market Research
Develop 2 advisory committees; youth and medical professionals of color
Design program strategy
Identify Medical Association and School Partners
Develop Educational Film DVD, curriculum guide, divided into segments
Develop message platform
Develop Program Plan and Budget
Create communication strategy
Design evaluation plan
Identify potential funders
Results/Accomplishments
AAIUH is partnering with The National Medical Association, NY Chapter and three Brooklyn middle schools test Be the Cure this year.
Work Sample: Download "Be The Cure" Executive Summary
(PDF, 0.4MB)