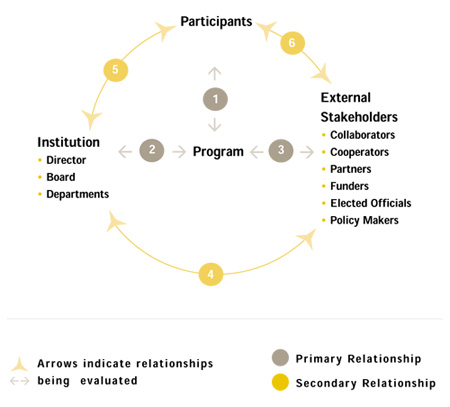 Evaluation Rubric
Urban Network members collaboratively created this evaluation rubric as a tool for museums to assess the efficacy of community engagement programs in meeting program goals, and to gauge the broader impact these programs have on the institutions and communities that support them.
Key Relationships
In this rubric, six relationships are considered:
1. Program participants to the program
2. Institution to the program
3. External stakeholders to the program (external stakeholders include
collaborators, cooperators, partners, funders, government, etc.)
4. Institution to external stakeholders
5. Institution to program participants
6. Program participants to external stakeholders
The first three relationships directly involve the program. The second three may be affected by the program.