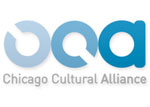 Summary:
ASA facilitated the planning process and helped to create the Chicago Cultural Alliance, a consortium of Chicago's ethnic museums, cultural centers, and historical societies whose mission is to effect social change and public understanding of cultural diversity through first voice perspectives. The Alliance connects its diverse member organizations to flagship arts and cultural institutions, universities, schools, businesses and government agencies.
Challenges: Once we established that there was political will for the Alliance, the challenge was to engage participants in a planning process that built trust across a wide variety of cultural organizations.   Communication, cultural understanding, goal setting, and working through funding/competition issues were some of the biggest challenges.
Activities:
Facilitate 18-month planning process with steering committee from core members and partner institutions
Design and wrote comprehensive organizational business plan along with organizing documents such as by-laws, membership agreements, pro-forma budgets, etc.
Launched the Alliance in 2007 with 20 ethnic museum and cultural center members, and two institutional partners. The boards of directors of each of the 22 member and partner organizations signed and approved a memo of understanding, and all pay annual dues to belong to the Alliance.
Led and staffed the Alliance for the first two years. Recruited the board of directors. Served as the first president after incorporating as a 501 c-3.
Designed program to help build the infrastructure of core member organizations, and wrote grants that funded it.
Incubated the Alliance by providing leadership, communication, organizing and building strategic partnerships.  Successfully transitioned leadership to a new board of directors.
Results:
Launched the Chicago Cultural Alliance in 2007 at the Chicago History Museum with over 2000 attending.
CCA is a national model and offers capacity building workshops for core members, public programs and cross cultural dialogue, communications and marketing, partnerships with major museums, and participation in major public policy forums such as the Chicago 2016 Culture Committee, Chicago Metropolitan Agency for Planning and the US Dept. of Education's International (see U of C plan)
At the end of 2009, CCA has 3 full-time staff and raised $260,000 for programming. It has 28 core members and 8 partner institutions. ASA president Jennifer Amdur Spitz serves as the Board Treasurer.